The 7th Great Tradition BBQ & Auction
Presented by The EVCA Foundation
Saturday, April 22nd 2023
Independence Hall | Estancia Valley Classical Academy
110 State Hwy 344, Edgewood, NM 87015
Live & Silent Auction | Guest Speaker | Multiple Raffles | Other Entertainment | Dinner | And More!
Come together as a community for an enjoyable evening to learn a little about the Estancia Valley Classical Academy and garner a better appreciation for the work being done. The evening will showcase our student's many talents and skills including; public speaking, recitation, musical talents, and citizenship through service. Be among the first to see our newly completed 13,300 sq. ft. addition with a shout-out to NCA Architects & Jaynes for their work on this project!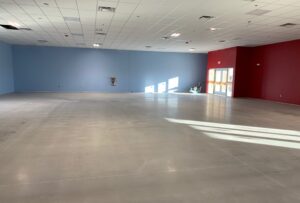 Event Highlights
Guest Speaker
Brandon Vogt
Brandon Vogt, KKOB radio personality, bridges the gap in generations. BV's realistic approach and humorous style earned the respect of Boomers and the admiration of Millennial and Generation Z regardless of their political ideology.
Dinner Catered By
Ribs BBQ
Barbeque Restaurant in Cedar Crest: Sanity's Safe Place
Dessert Catered By
From the Ashes Comes Amore' LLC
Event Admission
$50 per person
Doors Open | Event Begins
5:30 p.m. | 6:00 p.m.
Reverse Raffle
Last Man Standing Raffle | $50 per ticket
Have you ever bought a raffle ticket and your ticket did not get drawn? If that happens in this game you win the grand prize! Multiple tickets may be purchased, tickets available at the event.
Thematic Baskets
EVCA Community Raffle Baskets | $10 for 5 tickets
These raffle baskets have been created especially for you by the EVCA students, families, and staff. Show your support for their hard work! Tickets available at the event.
Questions about the event? Contact Us:
(505) 431-3822 ex. 99
A Huge Thank You To Our Auction & Raffle Item Donors
Without whom this event would not be possible!
If you would like to donate an item/experience to our event there is still time!
We would like to thank our Event Sponsors!
344 Storage | MJB Enterprises 
Air Care NM | Jaynes Corp. 
T & D Services
There is still time to become an Event Sponsor. 
Event Sponsors receive admission for eight guests.  They will be acknowledged in the evening's program and on promotional materials prior to the event.  Additionally, sponsors will be commemorated as a member of the EVCA FOUNDER's ALLIANCE on a plaque prominently displayed at EVCA for perpetuity. 
A School Worth Supporting 
EVCA's aim is to develop the academic potential and personal character of each of its students regardless of background, socio-economic status or ability, and to graduate them fully prepared to become intelligent, responsible and active members of their community.  EVCA students are challenged to excel both in academics and in moral discipline. 
The EVCA Foundation is currently supporting the school with the construction of a 13,300 sq. ft. addition.  The new addition will include community living classroom, multi-purpose room (newly minted: Independence Hall), additional classrooms and music room. This year's fundraising ventures seek to furnish the needs and completion of the addition.
Reflections in Metal

Busy Bee Quilts

Sierra Blanca Brewing

The National Museum of Nuclear Science

Author Craig Springer

Rokkit Wear

St. James Tearoom

Bricks & Minifigs

Wildlife West Nature Park

EVCA 6th Grade (Staycation)

Topgolf

EVCA 2nd Grade (Gardening)

Albuquerque Isotopes

Thin Line Fitness

Sandia AirPark
Artists of the Martin Family

Mr. Tim Beard

Salazar Family

Artist Dennis Koehler

Brumley Farms aka MJB Enterprises

Sunset Plains Farms

Centennial Candle Company

EnviroKleen

Artist Lynn Perlman 

Isleta Resort & Casino

Albuquerque International Balloon Fiesta

EVCA Kindergarten (Game Night)

EnviroWorks

BeeHive Home