Why does a school host a gun raffle? Well, first things first, the Estancia Valley Classical Academy does not host a gun raffle, the EVCA Foundation hosts a gun raffle. Secondly, an integral part of our mission is to "preserve our founding principles" and the EVCA Foundation believes this to be a part of those principle and is proud to hold a raffle dedicated to the 2nd Amendment. While this raffle may not make sense in a metropolis, it is a great fit in our rural community where hunting and ranching are steeped in the heritage and traditions of the Estancia Valley. The EVCA's 2nd Amendment raffle was instituted in 2014 and is has been a highly successful fundraising event.
How can you help? Buy Tickets & Sell Tickets!
On-Own Sales – Sell tickets to friends, family, co-workers or other community members.
At Our Sales Booths – At various locations and local gun shows between August and December, when scheduled.


Easy 2 hr. shifts available
All supplies, materials & talking points will be provided
Paid admission and/or parking when you volunteer for the gun shows
To get tickets, click the button below to download them.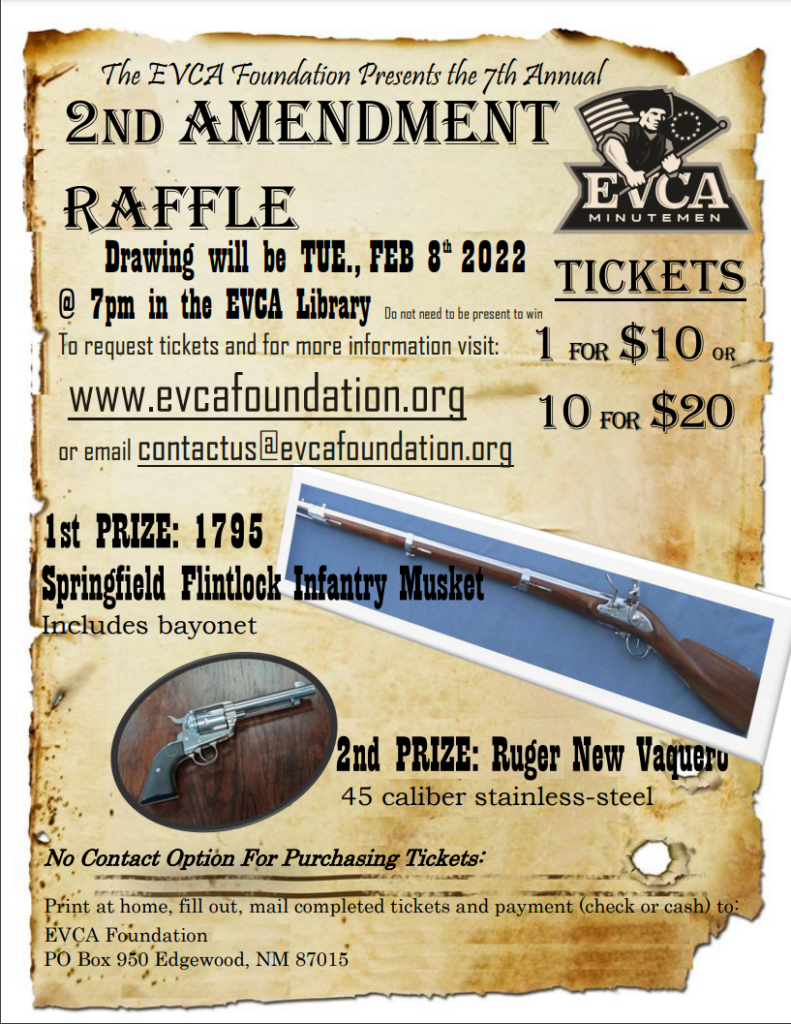 Other Fundraising & community involvement efforts
No current events, check back soon!