The EVCA Foundation is working hard to meet and overcome challenges, and we are working hard to maintain top-notch facilities for our students.
The funds collected this year will be used for building repairs and maintenance.
Your donation is greatly appreciated.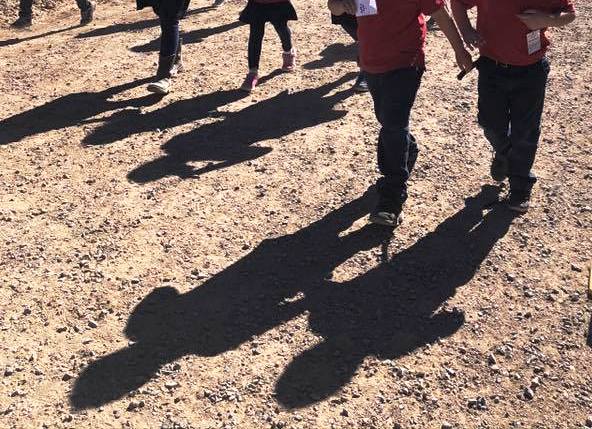 I am an EVCA student. How do I participate?
FRI. OCT. 13th – Start collecting pledges and donations.  Ask trusted neighbors and friends to support you.  How many laps will you run?
FRI. NOV. 3rd – Participate in the event at school.  You will have 30 minutes to run the course.  Each lap is 1/4 of a mile.
FRI. NOV. 10th – Turn in completed forms with your donations  the week of MON. NOV. 6th the final day to turn everything in is                    FRI. NOV. 10th.  
Don't forget to choose your prizes on the back of your form!
How can I support my EVCA student?
You can donate a flat amount to the student. Ex: Donate $20 whether they run 5 laps or 15.

You can pledge a per lap amount. Ex: Pledge $2 per lap, the student participates in the event and runs 5 laps so you will donate $10
Students can accept cash, credit or check (payable: EVCA Foundation)
You can also help cheer your student on by volunteering for the event!
Awesome Prizes –  Choose a prize from the pledge level you reach or pick multiple prizes from lower pledge levels.  (not to exceed your pledge amount)
K – 6th – Raise the most money and get a special class prize!
7th – 8th – Receive two extra raffle tickets for participating!
9th – 12th – If you get at least 25% of your class to participate then you will be elligalbe to have 50% of your donations given back to your class!
Ultimate Camping Prize – Receive one pledge to be entered into the Camping Raffle.  Prize Package Includes: 1 Year National Parks Family Pass & Awesome Camping Gear. 
Plus other great raffle drawing prizes!